Dried flower arrangement Poem by Chris Barnes
Your true soul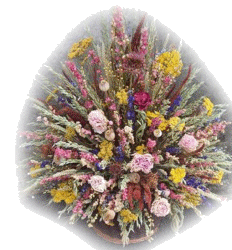 sprialled outwards
Before it was trapped
Now eyes lock skyward,
Besotted by silver
Resurrection,
Shimmering above
Like diamond dust,
While faces
Dawn briefly
Smiling anew
As they did
When orange ripples
Blew wild and free
Haloes round centres of ochre sun
Cascading Pollen rivulets
Spiralling down
Moist banks
Of Lilly white freesias
Over beaches
Into the sea,
While the storm of my brain
Shocks back to present
For them only to be
Stifled
AND
Confined
As your
Blistering
Heads
Rigid and Joined
Starving
On
Brittle
Stems
In
Parched
Dry bottle below
The rest of the poems – I'm afraid I've written so many hundreds they couldn't all feature on the site so here is just a flavor
Windy Autumn Day Poem (2010)
Survey today North West Wales
Windy grey autumnal day
Crows like planes at play
Signing x's,'y's', zeds and o's;
Fickle formation randomly perturbed
Contrasting limply floating leaves,
Tiny russet- ochre parachutes
Pirouetting passports to certain death below
In putrefying pile of rotten regeneration
Where slugs and worms tunnel under
Cans and crisp packets performing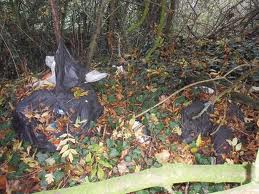 Stunt like temporary animation;
Action too in high canopy above
Resonating with nature's breath
Branches wildly advertise their waving
Waning existences this day they are alive.
2009 Poetry -this was dominated by the death of our favourite pet cat in a Road Accident
An Ode to Lucy aged just 10 months – The sweetest pet cat we ever owned – Our whole family were heartbroken.
Only a cat yet daughter I never had
Tiny bundle of joy I watched
You develop, grow and learn
Softly, stupidly I sang YOU LULLABIES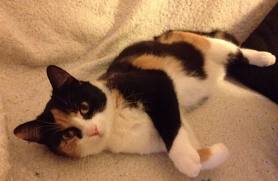 Pussy cat pussy close those big
Green eyes as you ate whiskas
Me just coffee and minced pies
Tears still welling in my eyes
Recalling life so precious happy
But short oh so, so short
Immense joys, amusement
And pleasure you brought
Pussy more than standard moggy
Came for walks like any doggy
Playing fetch toy mouse or teddy
Loving me rubbing that furry belly
You'd scale your Lidl stropping
Pole time after time, after time
Perched on top for a while
You the lion, I tamer of the wild
Mad, crazy kitten demolishing
Kitchen and furry activity centre
Chasing crinkled sweet papers
Resting at night with the wife supine
Pampered pussy cat what a sweet
But short, oh so short, short a life
Like those of mice and birds you took
Just instincts' predatory strife
Such my stomach turned to
Thoughts of how was gentle touch
Paws outstretched stroking us
Not a claw or nail in sight
Pure unconditional warmth and love
Compatible with camouflaged soldier
Mean and playful killing machine
Deeds in the field unclean, unseen
And like a child we kept close tabs
Calling 'Lucy, Lucy, Baby, Baby
Foody Doody' day on day, night on night
Dinner, Tea, Supper and Slumber
For slinky, cute, pampered girl
Mere teenager in human terms
Until the fated day of no return
You'd stretched and knowingly
Looked me in the eye rubbing
More lovingly than usual
Mirroring my scratch on your pole
Pawing the door of eternity
All night and half the next day
We yelled and balled shouting
To no avail while you climbed
Final staircase victim of road kill
Nice man and a doctor tried to help
Gingerly we had to ask where's
The body – embarrassed THEIR
Time to tell; my eyes with tears really, really well
All neatly sanitised, wrapped in cardboard
In their bin; only a cat daughter I never had
He came back with parcel and sheepish grin
I nursed you one last time
I thought I felt a stir but rigor mortise had set in
Green eyes closed but fur still soft, oh so lovely
Darling you're home and proper buried now
I got you back, forgive their cardinal sin
Recalling life so precious happy
But short oh so, so short
Immense joys, amusement
And pleasure you brought.
Chrisbarnespoet September 2009
Lucy gone but not forgotten (2009)
Two weeks on we both still miss you like crazy,
Remembered not forgotten sweet little one
Pleasant memories of your life jogged
Morning noon and night nudged and tugged
They come alive again, the expectant
Expecting purring paws at our lonely feet
You show us your food packs –neat
Tossing rolled wrappings chocolate, sweets
Hiding in corners, plant pots, under three-piece suite
Stealthily pouncing on warm laps –no pain
Nothing moving sacred or safe, lumps in our bedspread or
Quilt playground for feline queen until fate, horrible, unseen
Day on day I prayed for Christ-like resurrection
Stirred at scar in turf on lawn -marker of tiny grave
Why did none of nine lives appear to save?
Furry tortoiseshell only laughter and pleasure she gave
No more tears now you're back home pussycat,
Soul parted crumpled corpse, called up to tiger heaven
Night on night translucent orb in lounge, shadowy clue,
Strolls past my club chair eight fifteen, the final cue.
Chrisbarnespoet September 2009
2008 POETRY – IT WAS NOTICED THAT INSECTS ARE DYING OUT AT AN ALARMING RATE
Clearly something we don't understand is at work
my ideas range from simple habitat destruction to overuse of herbicides and pesticides . Or I wonder if there is something far more subtle like bio-resonance with G3 cell phone signals or insects can't cope with the changed spectral signature of our daylight (global dimming) because we live under a very busy air- lane.
Butterfly lament; Poem by Chris Barnes.
Summer heat 'engineered' late this year
It hits now fear is nearer
More so than June 2004
When the Cuckoo met befall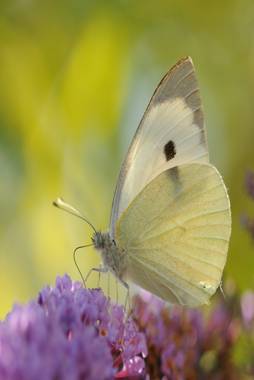 The odd ragged Cabbage White
Meanders past lonely Buddleias
Longing to feel tonguing Proboscis
Tortoiseshell, Admiral and Fritillary
To no avail, all insects' life on the wane
Garden doesn't even sound sane
Blame Global Warming convenient
For taxation, bleed the nation, name the game
Played by high in sky or by radio from remote Alaskan Plane?
So Clouds and sky don't even look the same
Remember days when aluminium meant window frame
And Barium stood for stomach X-ray frame
Yes frame the view when cloud was fluffy
Flat bottomed stuff -God's void between
Deep heavenly, dark blue, hue; pre –nineties
Planet many of us loved and knew
Of soul and harmony, divinity nearby
Until men entrusted with the geometry of sky
Destroy insectivorous life and its will to fly
Hearken to the warning else they too may fall and die.
MORE 2008
Boot-sale Britain by Chris Barnes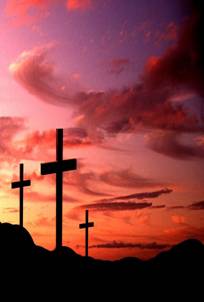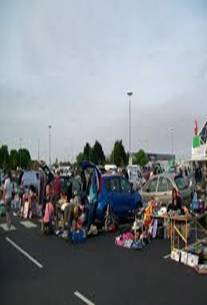 This Easter we drove to sacred the site,
This Easter we joined the congregation,
This Easter we gave to charitable collection,
This Easter we heard their many ministries,
This Easter we had collective expectation
Of sure rebirth and certain resurrection,
Not ours but theirs, all their worldly wares
Old clocks chimed and old pews shone
In weak vernal sun, next to faded kids' clothes
After gambling good Friday, this Easter
We bought and sold on boot-sale Sunday.
Copyright Chrisbarnespoet.
2007 poetry
Wisteria Sinesis Poem by Chris Barnes.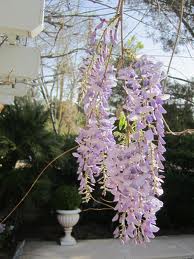 Lady in stunning violet gown
Your locks unfold and flow
Your arms and legs invite caress
Most every intimate surface
Sees a million tiny droplet
Earrings dangle in the wind
Dainty hands outstretch
Touching sun's message
Beckoning irresistible beauty,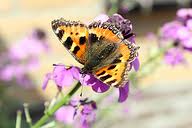 Shading insect lovers
Lustful Lepidoptera mystified
By your manifold gaze
Compound eyes and mine
Focus on Wisteria Sinesis
Ingesting magnetic galleries
2006 A prolific year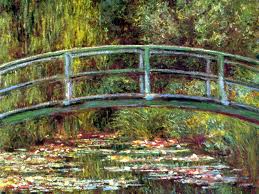 Audience with
Bassin Aux Nympheas,
My head cocked aside,
In awe of the impressionist mind
Entrained God given eyes
In captured appreciation
Of an arched ivory spine,
An inner reflection
Artist's cunningly placed line;
Hand rails on the bridge of time,
Which no living soul has ever touched,
Ends anchored firmly
Beyond peripheral view
A sort of Peter the Rock
Beside Joseph's coat,
Multicolored unimaginable hue;
While the sun's tears
Laburnum rivulets
Rain down on steadfast planks,
And the being they never knew
Fades slowly into view,
As if, ascendant,
Heaven wise from pool of pixilation below,
Beginning great meeting with maker;
Moments later I fix upon another blue,
Bright, fragmented azure
Circumscribed water Lilly
Or maybe was it algal bloom?
Slowly drifting on the surface of reality
I thank my host for audience with
Bassin Aux Nympheas,
A truly divine Monet Print
By Chris Barnes .
Skateboarders' side-walk
I wrote this poem while teaching in a student's house, there was a poster on the wall featuring skateboarders and graffiti and it was difficult to ascertain which was in the foreground!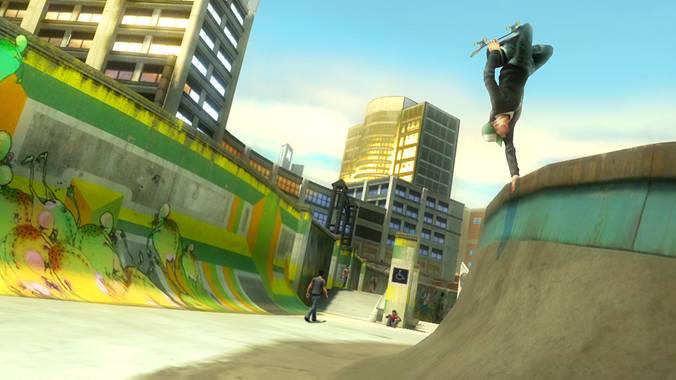 Scenes quite surreal suddenly take my gaze
Poignantly intellectually awkward decisions
Await expectant onlooker
Which most captivates; subway or hyperspace?
This alley so chic, brimming with exhibitionist graffiti,
Where a guy topped with head like cross
Between pink Buddha and
Easter Island statue, really takes me in!
All and any onlookers sort of out of it
Devoid of reality, abstracted from action
Top right, centre-stage and up a bit
Neuronal perception scores the hit,
While the guy in hyperspace beckons;
Limbs now part company, board crisply cuts the warp.
By Chris Barnes October 2006
EARLIER WORK
I was approached by the US website Artvilla for my début with this poem
Empathetically a Seagull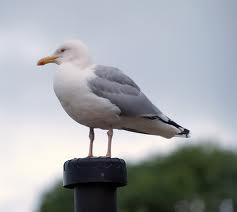 Sentient winged creature
Standing upon windswept roof;
Truly ruling immediate roost
On modest, murky March day;
I wonder, do you work or do you play?
Perhaps meet a mate –arrange a date
And, when you preened your
Private plumage so pettily
Afore that shiny chimney guard,
My half –stooped sleepy figure bearing
Toothbrush and razor by bedroom dresser
Came to light in your charade,
And what of that half -ugly
One- legged stunt,
You stretched and bent
Awkwardly strutting your stuff,
So to rise majestically into
Factual flight of flights,
Formidable, fanciful flight
By creature, facet of creation,
Cleverer than given credit,
Watching with fortitude I forget
Stiff back and aching limbs
Linger only in human plight.
Chrisbarnespoet
Site last updated 14th December 2014